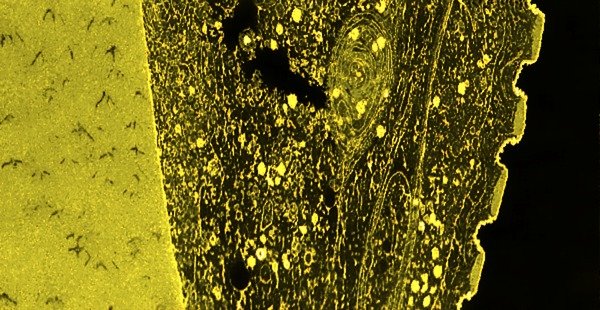 Research
Biological materials and tissues are based on basic building blocks which are organised at various hierarchical levels. Their organisation at the different scales, as well as their interactions with water and ions are often crucial​ to the attainment of their functions and results from thousands and thousands of years of evolution. In our group, we focus on the molecular/supramolecular principles and processes underlying the biological production of materials (mineralised and unmineralised) and the attainment of such functionalities. In this respect, we are interested, on the one hand, in solvent mediated molecular and long range interactions that are responsible for the chemical/colloidal and mechanical properties of biological materials as well as for their synthesis and self assembly into 3D complex structures, and, on the other hand, in understanding strategies and processes of transport and selective/local precipitation of inorganic materials within living tissues.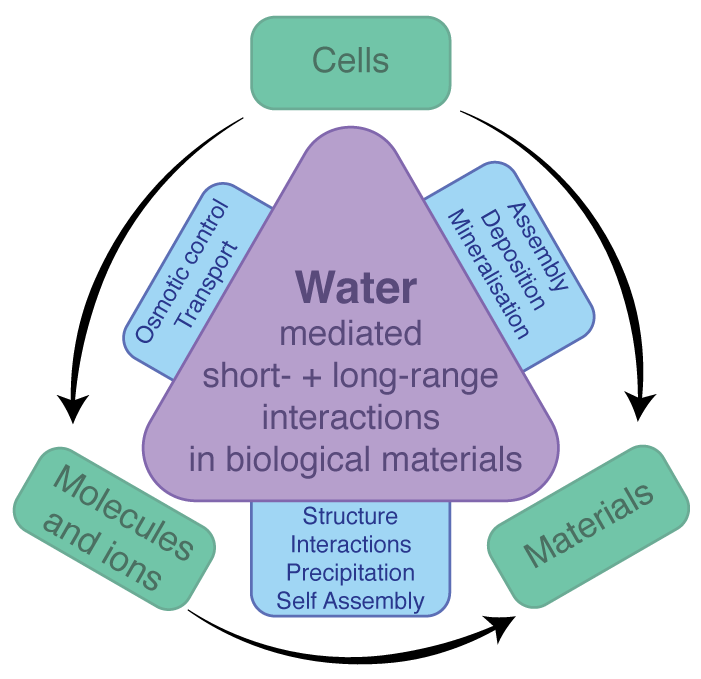 Our research strategy is organised as follows:
Characterisation of the molecular structure and of the three-dimensional organisation the basic building blocks of biological tissues and materials.
Observation of mechanisms and processes of their formation.
Description and modelling of their interactions in hydrated environments.


Specific topics
Interactions of biomaterials building blocks with water
Specific interactions of biomaterials building blocks with ions
3D structure and organisation of biomaterials
Structure mediated interactions and modeling through Equation of State (EOS)
BB deposition / ions transport and mineral precipitation
Methodologies
Combined focused ion beam/scanning election microscopy of cryo-fixed or cryo-preserved tissues and cells
High resolution and analytical transmission electron microscopy
Environmentally controlled (relative humidity/osmotic pressure and/or electrolytic solutions):

Scanning and isothermal microcalorimetry​ and micrigravimetry
Vibrational spectroscopies
Small and wide angle x-ray scattering as well as total scattering techniques
Micromechanical testing