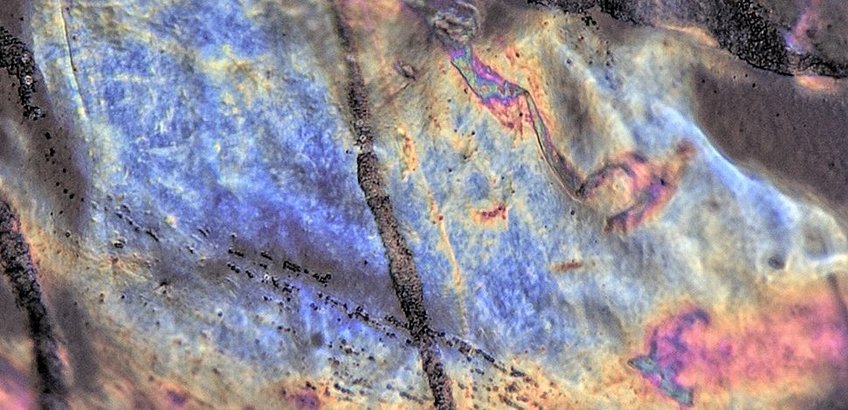 Publications of Ingo Schmidt
1.
Journal Article
104
, pp. 221 - 230 (2020)
Newly formed and remodeled human bone exhibits differences in the mineralization process. Acta Biomaterialia
2.
Journal Article
Effect of strontium ions on crystallization of amorphous calcium carbonate. Crystal Research and Technology
3.
Journal Article
Correlations between nanostructure and micromechanical properties of healing bone. Journal of the Mechanical Behavior of Biomedical Materials
4.
Journal Article
32
(6), pp. 1354 - 1367 (2017)
Fkbp10 deletion in osteoblasts leads to qualitative defects in bone. Journal of Bone and Mineral Research
5.
Journal Article
Tailoring calcium carbonate to serve as optical functional material: examples from biology and materials science. Advanced Materials Interfaces
6.
Journal Article
Unique micro- and nano-scale mineralization pattern of human osteogenesis imperfecta type VI bone. Bone
7.
Journal Article
Multi-scale thermal stability of a hard thermoplastic protein-based material. Nature Communications
8.
Journal Article
17
(47), pp. 9135 - 9141 (2015)
Stress-mediated formation of nanocrystalline calcitic microlens arrays. CrystEngComm
9.
Journal Article
Mineral particle size in children with osteogenesis imperfecta type I is not increased independently of specific collagen mutations. Bone
10.
Journal Article
8
(9), pp. 9233 - 9238 (2014)
Nanocrystalline calcitic lens arrays fabricated by self-assembly followed by amorphous-to-crystalline phase transformation. ACS Nano
11.
Meeting Abstract
50
(Suppl. 1), p. S129 - S129. Elsevier, New York (2012)
Mineral particle size in children with dominant osteogenesis imperfecta is not associated with specific collagen mutation: A synchrotron X-ray scattering study. In Bone,
12.
Thesis - PhD
Structure and porperties of calcium carbonate microlens arrays. Dissertation, 95 pp., Technische Universität, Berlin (2016)
13.
Thesis - Diploma
Charakterisierung der Mineralpartikelgrößen und Mineralpartikelorientierung in Knochen von Patienten mit Osteogenesis Imperfecta Typ I mittels Röntgenstreumethoden. Diploma, Technische Universität Berlin, Berlin (2012)