Interfacing Interfacial Science
Date:

May 26, 2016

Speaker:

Kenneth Dawson, Dublin; Steve Granick, Ulsan; Jean-Marie Lehn, Strassburg* (* to be confirmed); Luis Liz-Marzan, San Sebastian; Roland Netz, Berlin; Wolfgang Parak, Marburg; Xuehua Zhang, Melbourne

Location:

Max Planck Institute of Colloids and Interfaces, Potsdam-Golm Science Park, Am Mühlenberg 1, 14476 Potsdam, Germany

Room:

Lecture Hall (Central Building)

Host:

Max Planck Institute of Colloids and Interfaces

Contact:

katja.schulze@mpikg.mpg.de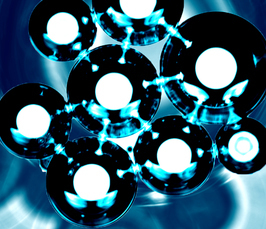 New Interfaces in Interface Science

Interfaces provide the spatial boundaries between different systems and play a pivotal role in the nanosciences. In addition, interface science itself provides many exciting interfaces between different disciplines. The latter interfaces act to "nucleate" new and exciting research topics at the cutting edge. The Max Planck Institute of Colloids and Interfaces has been rather successful to identify these innovative topics and to bring them into the focus of the whole scientific community.

This symposium will celebrate the 70th birthday of Helmuth Möhwald, one of the founding directors of the institute. The symposium will assemble prominent scientists to discuss hot topics and to foster new ideas and co-operations at the forefront of colloid and interface science.

Please consider:
The registration deadline is April 1st, 2016.