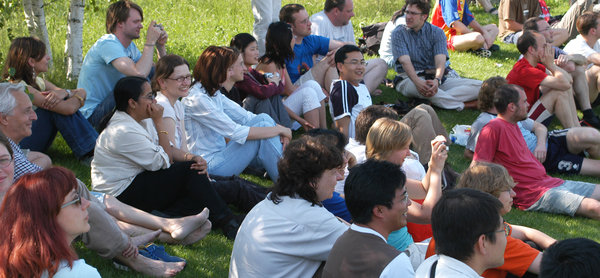 PhD students representatives
Our joint goal is to improve the communication among PhD students between both the different departments of the MPI-KGF and the different institutes across our campus.
For this purpose, we organise joint seminars for further education, campus-wide parties, and trips to Berlin and the surrounding area.
We are also very glad to help address any questions or concerns that may occur during an individual's PhD work at the MPI-KGF.
Doctoral Students