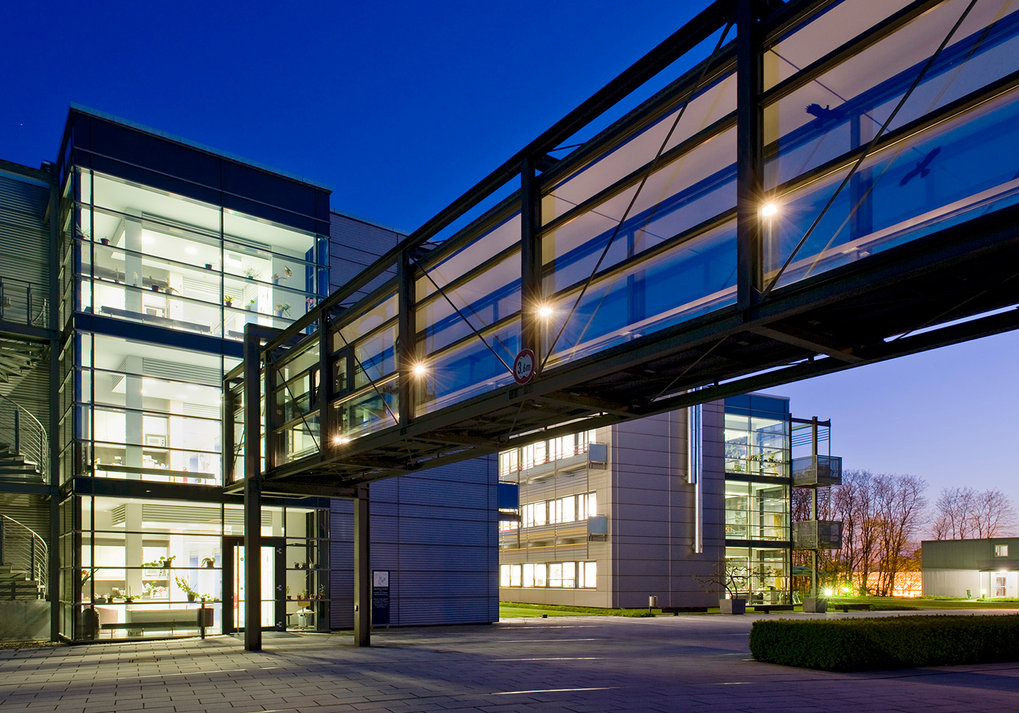 Contact
Max Planck Institute of Colloids and Interfaces

Delivery address:
Potsdam Science Park
Am Mühlenberg 1 OT Golm
14476 Potsdam

P. O. Box:
14424 Potsdam

Tel.: +49 (331) 567-8000
Fax: +49 (331) 567 7875
Email: info@mpikg.mpg.de
Directions
You will find detailed information concerning the public transportation on the website of the "Verkehrsverbund Berlin-Brandenburg (VBB)"
http://www.vbb-fahrinfo.de/
By Plane
Flughafen Berlin Brandenburg (BER): The taxi journey to Golm from takes around 45-60 minutes and costs about € 50.00 - 70.00.
Furthermore from Berlin Brandenburg Airport you can reach us directly with the regional train RB22. The journey to Golm station takes about 30 minutes.


---
By Train
from Berlin main station

From 9 am to 3 pm:
regional express RE1 (towards Magdeburg main station) to Potsdam main station.

from Potsdam main station:
bus 605, 606, 612, X5 to Wissenschaftspark Golm
regional train RB 20, RB 21, RB 22 to Golm; Bus 605 and 606 to Wissenschaftspark Golm

From 7 am to 9 am and from 3 pm to 6 pm:
direct connection (RB 21, RB 22, directions Wustermark via Potsdam, Schönefeld via Potsdam) from Berlin Friedrichstraße, Hauptbahnhof, Zoologischer Garten, Charlottenburg, Wannsee to Wissenschaftspark Golm

It is a 10 minute walk from the station to the Max Planck Institute or one stop (bus no. 605 or 606).


---
By Car
From Berlin
Take the southern city autobahn A10 and get off at "Potsdam Süd". Stay on the B2 to Potsdam. First, follow the signs to Park Sanssouci, then to Golm. In Golm stay on the main road until you can see the Max-Planck-Campus on the right-hand side (greenhouses).
From other directions
Take the western city autobahn A10, get off at "Leest" and follow the signs towards Potsdam. After Potsdam-Grube turn left in the direction of Golm. After 500 m you will see the Max-Planck-Campus on the left-hand side.