ERC Advanced Grant 2020 for Brandenburg-based Chemist Markus Antonietti
The Materials Chemist Markus Antonietti of the Max Planck Institute of Colloids and Interfaces in Potsdam-Golm received the rare distinction of an ERC Advanced Grant. In his case, he got the prize now for the second time for different research projects.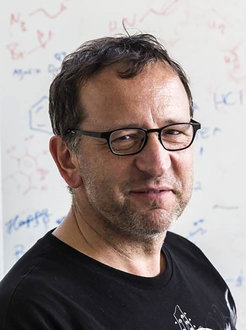 "The project OCHEAMA is pure Steam Punk", Antonietti says. "We use "forgotten tools" and chemistry of the 19th century and apply them to modern materials questions, with very promising outcomes rather orthogonal to current scientific beliefs".
The European Research Council, ERC, set up by the European Union in 2007, is the premiere European funding organization for excellent frontier research. Every year, it selects and funds the very best, creative researchers of any nationality and age, to run projects based in Europe. The ERC Advanced Grant comes with 2.5 Million € for frontline research projects by Senior Researchers.