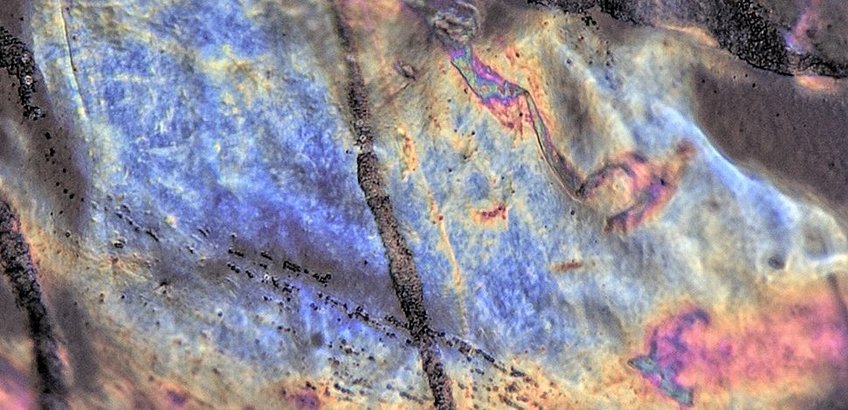 Publications of Rumiana Dimova
1.
Journal Article
Assessing membrane material properties from the response of giant unilamellar vesicles to electric fields. Advances in Physics: X
2.
Journal Article
Curvature in biological systems: its quantification, emergence and implications across the scales. Advanced Materials, 2206110 (2022)
3.
Journal Article
Zwitterionic dendrimersomes: a closer xenobiotic mimic of cell membranes. Advanced Materials, 2206288 (2022)
4.
Journal Article
121
(17), pp. 3295 - 3302 (2022)
GM1 asymmetry in the membrane stabilizes pores. Biophysical Journal
5.
Journal Article
IIb
β
3
activation and clustering in minimal synthetic cells. Advanced nanoBiomed research
2
(4), 2100094 (2022)
Integrin α
6.
Journal Article
Characterization of DAG binding to TRPC channels by target-dependent cis–trans isomerization of OptoDArG. Biomolecules
7.
Journal Article
58
(18), pp. 3055 - 3058 (2022)
Controlled adhesion, membrane pinning and vesicle transport by Janus particles. Chemical Communications
8.
Journal Article
Membrane lipid organization and nicotinic acetylcholine receptor function: a two-way physiological relationship. Archives of Biochemistry and Biophysics
9.
Journal Article
121
(6), pp. 910 - 918 (2022)
A vesicle microrheometer for high-throughput viscosity measurements of lipid and polymer membranes. Biophysical Journal
10.
Journal Article
38
(34), pp. 10548 - 10557 (2022)
Bending rigidity, capacitance, and shear viscosity of giant vesicle membranes prepared by spontaneous swelling, electroformation, gel-assisted, and phase transfer methods: a comparative study. Langmuir
11.
Journal Article
Femtoliter injection of ESCRT-III proteins into adhered giant unilamellar vesicles. Bio-protocol
12.
Journal Article
121
(5), pp. 852 - 861 (2022)
Magainin 2 and PGLa in bacterial membrane mimics III: membrane fusion and disruption. Biophysical Journal
13.
Journal Article
119
(20), e2122468119 (2022)
Increased efficiency of charge-mediated fusion in polymer/lipid hybrid membranes. Proceedings of the National Academy of Sciences of the United States of America
14.
Journal Article
Fusion-induced growth of biomimetic polymersomes: behavior of poly(dimethylsiloxane)-poly(ethylene oxide) vesicles in saline solutions under high agitation. Macromolecular Rapid Communications
15.
Journal Article
18
(34), pp. 6372 - 6383 (2022)
Binding of His-tagged fluorophores to lipid bilayers and giant vesicles. Soft Matter
16.
Journal Article
Effects of solution conductivity on macropore size dynamics in electroporated lipid vesicle membranes. Bioelectrochemistry
17.
Journal Article
Interactions of polycyclic aromatic hydrocarbons and their nitro derivatives with bilayer and monolayer models of fungal membranes. Journal of Molecular Liquids
18.
Journal Article
Super-resolution imaging of highly curved membrane structures in giant vesicles encapsulating molecular condensates. Advanced Materials
19.
Journal Article
ESCRT-III induces phase separation in model membranes prior to budding and causes invagination of the liquid-ordered phase. Biochimica et Biophysica Acta: BBA
20.
Journal Article
The ESCRT-III machinery participates in the production of extracellular vesicles and protein export during Plasmodium falciparum infection. PLoS Pathogens