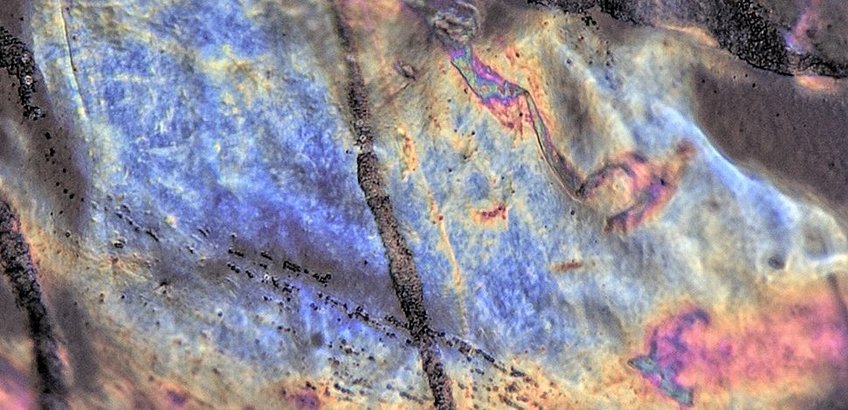 Publications of Peter Fratzl
1.
Journal Article
A 3D network of nanochannels for possible ion and molecule transit in mineralizing bone and cartilage. Advanced nanoBiomed research, 2100162 (2022)
2.
Journal Article
22
(6), pp. 3727 - 3739 (2022)
Heat-mediated micro- and nano-pore evolution in sea urchin biominerals. Crystal Growth & Design
3.
Journal Article
119
(1), e2111046118 (2022)
Microenvironment-mediated cancer dormancy: insights from metastability theory. Proceedings of the National Academy of Sciences of the United States of America
4.
Journal Article
Self-organized rod undulations on pre-stretched textiles. Bioinspiration & Biomimetics
5.
Journal Article
Alterations of bone material properties in growing Ifitm5/BRIL p.S42 knock-in mice, a new model for atypical type VI osteogenesis imperfecta. Bone
6.
Journal Article
Mistletoe viscin: a hygro- and mechano-responsive cellulose-based adhesive for diverse materials applications. PNAS Nexus
7.
Journal Article
Spherulitic crystal growth drives mineral deposition patterns in collagen-based materials. Advanced Functional Materials
8.
Journal Article
376
(6589), pp. 188 - 192 (2022)
Mineralization generates megapascal contractile stresses in collagen fibrils. Science
9.
Journal Article
39
(5), pp. 757 - 768 (2021)
The effect of aging on the nanostructure of murine alveolar bone and dentin. Journal of Bone and Mineral Metabolism: official publication of the Japanese Society for Bone and Mineral Research
10.
Journal Article
3D interrelationship between osteocyte network and forming mineral during human bone remodeling. Advanced Healthcare Materials
11.
Journal Article
The earth's lithosphere inspires materials design. Advanced Materials
12.
Journal Article
Breast cancer–secreted factors perturb murine bone growth in regions prone to metastasis. Science Advances
13.
Journal Article
54
(2), pp. 486 - 497 (2021)
Tomographic X-ray scattering based on invariant reconstruction: analysis of the 3D nanostructure of bovine bone. Journal of Applied Crystallography
14.
Journal Article
Wood and the activity of dead tissue. Advanced Materials
15.
Journal Article
9
(10), pp. 399 - 421 (2021)
Architecturing materials at mesoscale: some current trends. Materials Research Letters
16.
Journal Article
13
(17), pp. 8293 - 8303 (2021)
Rapid collagen-directed mineralization of calcium fluoride nanocrystals with periodically patterned nanostructures. Nanoscale
17.
Journal Article
9
(29), pp. 9638 - 9646 (2021)
High-performance all-bio-based laminates derived from delignified wood. ACS Sustainable Chemistry & Engineering
18.
Journal Article
124
, pp. 374 - 381 (2021)
Interplay between mineral crystallinity and mineral accumulation in health and postmenopausal osteoporosis. Acta Biomaterialia
19.
Journal Article
Natural load-bearing protein materials. Progress in Materials Science
20.
Journal Article
109
(2), pp. 190 - 202 (2021)
Quantitative backscattered electron imaging of bone using a thermionic or a field emission electron source. Calcified Tissue International