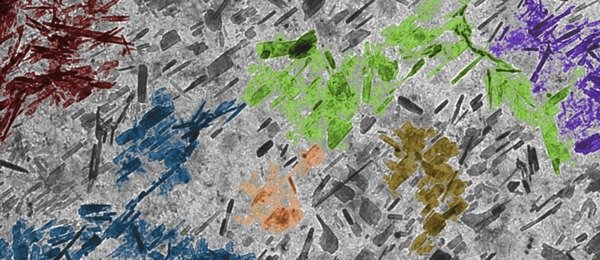 Carbon-based Nanozymes for Catalysis
Currently, the research of alternative materials for catalysis that can perform similarly to natural enzymes has led to the concept of "artificial enzymes", also called "nanozymes". Despite the outstanding progress in this research field, nanozyme-catalyzed reactions are limited to photochemical and redox type reactions, while natural enzymes are already known to catalyze biochemical reactions such as hydrogenation, cycloaddition, carbon-carbon bond cleavage or coupling. Our objective is to fill this gap, as the industry needs low-cost high-scale producible alternatives to metal catalyst, and as such, carbon-based nano-objects are a strong potential alternative.

The overreaching aim of this project is to expand the types of reactions catalyzed by carbon-based tectonic objects with expected enzyme-like binding and reactivity ("Michaelis-Menton kinetics") , under environmentally compatible "green" conditions while using available reagents and creating high value-added products. To this end, we are preparing carbon nano-objects through a combination of synthetic and post-functionalization methods to be used as catalyst for some model reactions such as aldol condensation and CO2 cycloaddition. The aims, concepts, methods, and results of this undergone work will advance knowledge in materials science, catalysis, and artificial enzymes. Hence the specific goals of this project are:


To design novel carbon-based nanozymes for targeted reactions.
To characterize the nano-objects, to support them and evaluate their substrate binding.
To study reaction kinetics supported by mechanistic analysis and active sites identification.