The Alexander von Humboldt Foundation in Germany has honoured Prof. Scott R. White with the Humboldt Research Award. The award includes prize money of 60,000 Euros.
From February 2013 on the material scientist will study in Potsdam at the Max Planck Institute of Colloids and Interfaces. His research stay lasts for five months.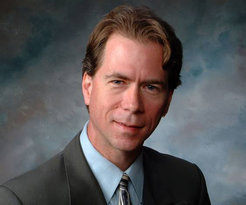 Scott R. White, professor of aerospace engineering at the University of Illinois at Urbana-Champaign is a world-leading expert in material science. He is well-known for pioneering the development of self-healing polymerbased materials. As a member of the Beckman Institute for Advanced Science and Technology, he has been making important contributions to the development of autonomous materials systems inspired by biology.
His research applies principles of biological systems, such as healing and vasculature, to materials such as plastics, electronic circuits and batteries. White is best known for designing materials embedded with microcapsules that rupture when cracked or damaged, filling the cracks and "healing" the plastic or circuit.
Professor White will use his stay in Germany to establish collaborations with groups deriving biomimetic approaches from the study of natural materials such as bone, plants or protein fibers.
Humboldt Research Award
Outstanding scientists and scholars from all disciplines from abroad whose fundamental discoveries, new theories, or insights have had a significant impact on their own discipline and who are expected to continue producing cutting-edge achievements in future are eligible to be nominated for a Humboldt Research Award.
Award winners are invited to spend a period of up to one year cooperating on a long-term research project with specialist colleagues at a research institution in Germany. The stay may be divided up into blocks. The Humboldt Foundation grants up to 100 Humboldt Research Awards annually. Nominations may be submitted by established academics in Germany. Direct applications are not accepted. The award is valued at 60,000 EUR.