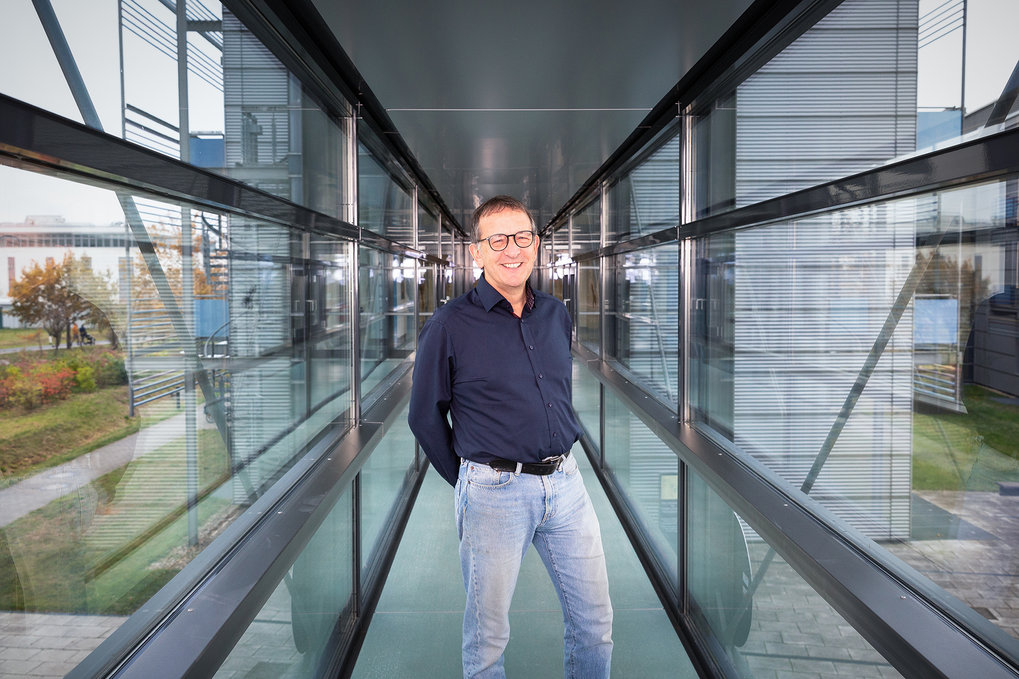 Prof. Dr. Dr. h.c. Markus Antonietti
Name: Markus Antonietti
Date/Place of Birth: 6. February 1960 in Mainz/Germany
Marital status: married, 2 children


Since 1993: Director for "Colloid Chemistry" at the Max Planck Institute of Colloids and Interfaces,
Full Professor at the University of Potsdam/Germany
Awards:
1990
Gerhard Hess prize of the German science foundation
1992
Faculty award of the Union of the Chemical Industry of Germany
1997
Honorary degree (Dr. sci. h.c.) of Clarkson University Potsdam/New York
2000
Member of the "Berlin Brandenburgische Akademie der Wissenschaften""
2003
Goldschmidt-Elhuyar-Award of the Real Sociedad Espanola de Quimica
2005
ISI World Top 50 Material Science, H-Index 137
2006
Fellow of the Royal Society of Chemistry/UK
2008
ERC Senior Excellence Grant
2009
Gold Medal of the Macro Group UK for Lifetime Achievements
2011
Grignard-Wittig Award of the French Chemical Society
2011
Honorary Doctorate of the University of Stockholm
2011
Guest Professor of Zheijang University, Hangzhou University and the University of Science and Technology of China/Hefei
2014
"

Krister Holmberg Lecture

", Göteborg
2014

Friedrich Bergius

Award of the Evonik Co.
2015
External Member of the Swedish Academy of Engineering
2016

Honorary Professor at the Dalian University

2016

Honorary Professor at the Jiao Tong University/Shanghai

2016
Humboldt-Gay Lussac Award of the French Ministry of Sciences
2016
Liebig Medal of the GdCh
2018
Bundesverdienstkreuz 1. Klasse der BRD
2020
Staudinger Award of the GdCh
2020
ERC Senior Excellence Grant (2nd time)

Other Scientific Responsibilities:
ca. 700 Scientific Papers, 90 Patents
about 50 of my former Post-Docs hold leading Professorships, world-wide
Scientific Topics:
Self-Organization and self-assembly of organic and inorganic matter
Porous Polymers
Biomimetic Materials
Chemistry of the Energy and Raw Material Change
Green Polymers and Materials
Metal free Catalysis, electrocatalysis
Metal Free Artificial Photocatalysis
Working Philosophy:

If you wish to learn more about my working philosophy, please click here.