Helmuth Möhwald named a 2014 Langmuir Lecturer
Professor Helmuth Möhwald has been named a 2014 Langmuir Lecturer. The former director of the Department of Interfaces at the Max Planck Institute of Colloids and Interfaces in Potsdam now serves as emeritus at the Institute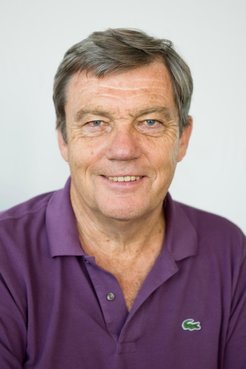 Helmuth Möhwald will deliver the plenary lecture "From Langmuir Monolayers to Multilayer Films and Capsules" at the 248th ACS National Meeting in San Francisco in August, 12th. Möhwalds research focuses especially on molecular interfaces and films, capsules and controlled release, membrane biophysics and supramolecular interactions.
Langmuir Lectureship Award
The lecture was named after Irving Langmuir, an American chemist and physicist who earned the 1932 Nobel Prize in Chemistry for his work in surface chemistry, the first industrial chemist to become a Nobel laureate. The American Chemical Society's journal for surface science is named Langmuir in his honor. The Division of Colloid and Surface Chemistry of the American Chemical Society presents the Langmuir award annually.